Youth Hostel Nîmes - La Cigale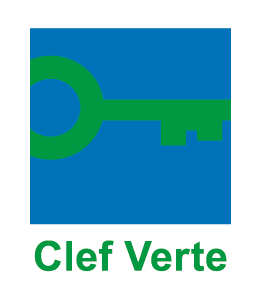 Ideally located in the heart of an olive grove in an enclosed botanical park, Nîmes youth hostel is a haven of peace.
257, chemin de l'Auberge de Jeunesse 30900 Nîmes
Opening of the youth hostel:
March 1st – October 31st
8am-12pm / 1pm-11pm
In Nîmes, the "French Rome" with a rich ancient past, the youth hostel Nîmes La Cigale is located in a quiet area near the city center. Its botanical park is a real invitation to relax. In the mild air of southern France, the shaded terrace is ideal for sharing a drink or a meal with travelers, with the song of cicadas and the trickling of the fountain in the background. During the day, discover the Arena, the Temple of Diana, the Tour Magne and the Maison Carrée.

services of the youth hostel of Nîmes - La Cigale
81 beds
20 rooms
Rooms with 1,2,4,6,8 beds
Internet access / Wifi / Bar / Independent kitchen / Fast food / Snacking / Laundry / Luggage storage / Playground / Ping-pong table / Petanque field / Garden / Bicycle garage
Supermarket / Market: 500 m
services of the youth hostel for groups
Breakfast
Lunch
Dinner
Picnic
Single/double rooms for attendants and drivers
Dreaming on the shaded terrace, in the calm of the olive grove.
Being able to walk down to the downtown area to have coffee with the locals.
Share a breakfast and some good tips with the other backpackers.
Enjoy the view of the botanical park from the Nîmes youth hostel.
the activities of the youth hostel of Nîmes - La Cigale
An exciting Mediterranean city, Nîmes is also vibrant during festivals and its famous féria. Of course, the arenas and the Maison Carrée are monuments that cannot be ignored. In addition, climb to the top of the Tour Magne to admire the view of the old town of Nîmes. On the nature side, go for a walk in the gardens of the Fountain for a moment out of time. Or, try a kayak adventure from the Pont du Gard to the Gardon gorges. The garrigue of Nîmes is as rich in flavors as it is in emotions. You can taste olives and tapenades without restriction.
Bus
Line 9 > Stop: Stade Route d'Alès (direction "Alès" or "Villeverte")
Station
Nîmes (4 km)
Airport
Nîmes – Camargue (15 km)
Access by road
By the highway > exit at "Nîmes Ouest".
Youth hostels near Nîmes – La Cigale