Youth Hostel Island of Groix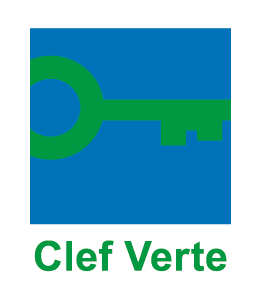 Lovers of the Atlantic and Breton islands, discover the youth hostel Île de Groix. It is an unusual accommodation on the edge of a cliff in the middle of nature.
Fort du Méné 56590 Ile de Groix
Opening of the youth hostel:
April 01 – November 06
Reception hours: 9am-12pm, 6pm-8pm
It's near the beach, in a bucolic environment of Morbihan and in a former military battery that is located the youth hostel Ile de Groix. Here, the accommodation is unusual! You sleep in blockhouses or pitch your tent in the youth hostel's campsite… In any case, you are on a magnificent site! Ideal destination for nature lovers, many leisure activities for all ages are possible whatever the season… the island will reveal all its treasures!

services of the youth hostel of Island of Groix
77 beds
8 rooms
Rooms of 3, 4, 6, 8, 10, 20 beds
Camping places: 100
Independent kitchen / Luggage room / Barbecue / Playground / Garden
Supermarket / Market: 500 m
services of the youth hostel for groups
Take advantage of the fine sandy beaches to walk around and enjoy the beautiful scenery.
Ride your bike and explore this 8 km long and 3 km wide land.
Live at the rhythm of the island while enjoying the joys of life in the great outdoors.
Stay on the edge of a cliff to experience a total change of scenery in an atypical region.
the activities of the youth hostel of Island of Groix
HI Ile de Groix youth hostel located in Morbihan offers access to wild, untamed and rugged nature. Between menhirs and dolmens, the island also called the Garnet Island will certainly seduce the lovers of the Atlantic. In terms of activities, you have everything at your disposal for a dream stay! Lazing on the beaches of fine sand, walking, biking or horseback riding on the 50 km of inland or coastal paths, water sports on the coast or in the open sea.
Station
Lorient (14 km)
Access by road
Direction "Lorient", then 45 min by boat.
Airport
Lorient (14 km)
Port
Lorient (14 km)
Youth hostels near Île de Groix