Youth Hostel Clermont-Ferrand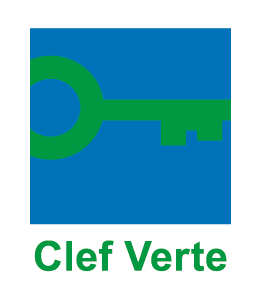 The Clermont-Ferrand youth hostel is located in the heart of the new dynamic eco-neighborhood, 10 minutes walk from the train station.
64, rue Auger 63100 Clermont-Ferrand
Opening of the youth hostel:
Opened in March 2022
Youth and Sport approval & Discovery class
Youth hostel available 24 hours a day
Reception hours: 7am-2pm & 4pm-11pm
Check-in: 4pm-11pm
Located in the new eco-district of Clermont-Ferrand, 10 minutes walk from the train station, the youth hostel is ideal for a cultural, sporty and wellness stay. The destination makes you vibrate all year long to the rhythm of its history, its festivals and its nature. HI Clermont-Ferrand youth hostel offers a stay in search of regional flavors, panoramic views of the destination and the ambiance of the Auvergne volcanoes.

services of the youth hostel of Clermont-Ferrand
137 beds
44 rooms
Double bed and rooms
shared with 3, 4, 5, 6 beds
Breakfast
Lunch (open to all on weekdays)
Internet access / Wifi / Luggage storage / Library / Relaxation area / Video projector / Panoramic terrace / Bar / Common kitchen / Bicycle garage / Hot drink dispenser
Pharmacy: 20 m
Bicycle: 50 m
Marcel Michelin Stadium: 500 m
Parking: complete information in the Useful Links section
Supermarket / Market: 900 m
Bank: 900 m
Concert hall La Coopé: 1.3 km
services of the youth hostel for groups
2 meeting rooms:
60 seats
20 seats
– Bus drop-off location
– Secure paying parking at EFFIAT, 349 rue de la Font de la Ratte
– Single/double rooms for attendants and drivers
Share a drink, a breakfast on the panoramic terrace of the youth hostel
Discover the architectural heritage of the city of Clermont-Ferrand
Hike on the most beautiful volcanoes of Auvergne
Discover the Royat Spa and enjoy a moment of well-being
Go to the Europavox festival
the activities of the youth hostel of Clermont-Ferrand
The youth hostel in Clermont-Ferrand offers a friendly atmosphere and a 360 degree view of the city. By bike, take a tour of the city's architectural treasures. Then, on foot from the youth hostel, set out to conquer the medieval city of Montferrand. Easily accessible by train, you can also immerse yourself in the history and well-being activities of the Thermes de Royat. Finally, back in Clermont-Ferrand, get back on your bike to cross the northwest of the city before arriving on the heights of the Parc Montjuzet and admire the panoramic view.
Bus
Line B > CHU Estaing (300 m)
Tramway
Line A > stop Stade Marcel Michelin (500 m)
Station
Clermont-Ferrand train station (850 m)
Access by road
Highway A71 > Clermont-Ferrand
Youth hostels near Clermont-Ferrand