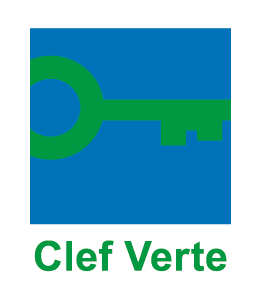 The youth hostel in Pontarlier is located in the center of town and close to the train station. It's the ideal starting point for discovering the Jura Mountains.
21, rue Marpaud 25300 Pontarlier
Opening of the youth hostel:
All year round except from November 07 to 21st
Youth hostel available 24 hours a day
Reception hours: 8:30am-12pm, 5pm-7:30pm
Just a few minutes from the train station, HI Pontarlier youth hostel is in the heart of the city center and has all the charms of the local houses with their warm wooden decor.
The hiking, snowshoeing and biking trails pass within a few meters of the youth hostel. On the way back, it's tasting of regional products for many travelers! And 10 km away, you will find Switzerland and its landscapes to discover without delay.

services of the youth hostel of Pontarlier
80 beds
23 rooms
Rooms with 1, 2, 3, 4, 5 and 6 beds (including 2 PMR rooms)
Wifi / Bar / Independent kitchen / Laundry / Library / Relaxation area / Garden / Bicycle garage / Theme nights
Restaurants / Bars: 200 m
Travel agency / Excursion office: 200 m
Supermarket / Market: 500 m
services of the youth hostel for groups
Breakfast
Lunch
Dinner
Picnic
1 meeting room: 30 seats
1 meeting room: 40 seats
Single/double rooms for attendants and drivers
Parking for coaches
To be able to arrive by car or by train through the station of Pontarlier.
Being in the heart of the city, in a youth hostel nestled between the Alps and the Jura.
Savor the regional culinary specialties.
Take a deep breath of air and discover the surrounding nature.
the activities of the youth hostel of Pontarlier
Pontarlier, located between the Larmont mountain (1323 m) and the Arlier plain, is the 2nd highest city in France. It abounds in grandiose panoramas: Château de Joux, Lac de Saint Point, the Blue Spring… Following the road of absinthe, you can savor a glass of the famous Armand GUY distillery before discovering the local arts in the old forge of the Saint Eloi space. The mountains and nature are omnipresent and there are many activities depending on the season. Skiing, cross-country skiing, snowshoeing in winter; swimming, hiking, cycling, climbing, hot air ballooning, canoeing in summer.
Bus
Besançon-Pontarlier line > Station stop (100 m)
Train
Pontarlier train station
Airplane
Geneva Airport
Youth hostels near Pontarlier