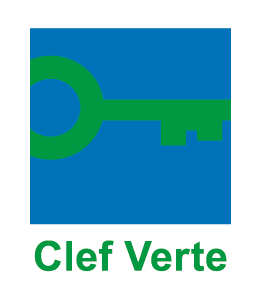 Located in a quiet area, Poitiers youth hostel has a wooded park where you can enjoy many activities in the middle of nature.
1, allée Roger Tagault 86000 Poitiers
Opening of the youth hostel:
January 3 – December 15
Youth hostel available 24 hours a day
Reception hours: 7am-12pm, 6pm-10pm
Located away from the city center, in the heart of a wooded park of 8000 m², Poitiers youth hostel offers all the joys of nature. The lounge-bar, the playground, the barbecue add to the friendly atmosphere of the hostel. It is a stage of the Way of Santiago de Compostela and many other walks or bike rides; from here you also have access to the technology of the future with the Futuroscope park located 15 minutes away by car…

services of the youth hostel of Poitiers
140 beds
34 rooms
Rooms with 1, 2, 3, 4, 5, 6, 7, 10 beds
Breakfast
Lunch
Dinner
Picnic
Wifi / Kitchen / Laundry / Luggage storage / Library / Relaxation area / Playroom / Playground / TV room / Garden / Barbecue / Bike shed
Supermarket / Market: 100 m
services of the youth hostel for groups
Breakfast
Lunch
Dinner
Picnic
1 meeting room: 40 seats
1 meeting room: 60 seats
Single/double rooms for attendants and drivers
Parking for coaches
Take a stroll in the park of the youth hostel.
Meet up with friends and backpackers around the barbecue, the lounge bar or the pool table.
Be just a few steps from the bus to discover Poitiers and its streets full of history.
Take a boat ride on the "Green Venice" and in the Poitevin marshes.
the activities of the youth hostel of Poitiers
Combining calm, conviviality and history, this is the successful bet of the HI Poitiers youth hostel. Its privileged location in a magnificent park just a stone's throw from the bus line allows you to discover the many activities of Poitiers, the Futuroscope and the Green Venice. You can discover the old Palace of the Counts of Poitou, the baptistery of Saint-Jean, the hypogeum of the Dunes or the cathedral Saint-Pierre. Our advice: take the side roads and go to the foot of the gigantic statue of Notre-Dame-des-Dunes which overlooks the city for an exceptional panorama!
Bus
Line 17 direction Vouneuil Nougeraie: stop Auberge de Jeunesse (100 m)
Line 3 or D direction Poitiers Sud: Torchaise stop (800 m)
Station
Poitiers (3 km)
Access by road
> A10: exit 30 "Poitiers Sud
> N10: direction Downtown > indications Youth Hostel
> N147 or from the Futuroscope: follow the D910 bypass in the direction of Angoulême/Bordeaux then exit at Bellejouanne > follow Centre-Ville > indications Auberge de jeunesse
Airport
Poitiers-Biard airport (3 km)
Access by cab only : +33 (0)5 49 88 12 34
Youth hostels near Poitiers