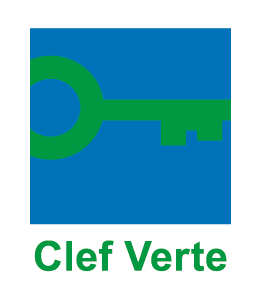 An unusual stay in an abbey and a trip back in time is what the youth hostel of Cadouin offers you.
Cadouin Abbey 24480 Cadouin
Opening of the youth hostel:
February 07 – November 27
Youth hostel available 24 hours a day
Reception hours: 9am-12pm, 5pm-7pm
Located in a unique architectural environment, Cadouin youth hostel is part of a Cistercian abbey dating from the 12th and 13th centuries, whose cloister is a UNESCO World Heritage Site. At the crossroads of the Black, White and Purple Perigord, it's a journey in time before leaving to discover the greatest sites of the region. Nearby, take advantage of the natural setting for hiking or biking.

services of the youth hostel of Cadouin
82 beds
19 rooms
Rooms with 2, 5, 6, 7 beds
Wifi / Kitchen / Laundry / Luggage storage / Playground / TV room / Garden / Bike garage
Restaurants / Bars: 100 m
Exchange office: 5 km
Grocery store / Market: 5 km
Shopping center: 12 km
services of the youth hostel for groups
Breakfast
Lunch
Dinner
Picnic
1 meeting room: 50 seats
1 meeting room: 80 seats
Single/double rooms for attendants and drivers
Parking for coaches
Go back in time in a former Cistercian abbey, an architectural jewel in a unique setting.
Rest in well-appointed rooms with a comfortable mezzanine.
Enjoy the beautiful view of the cloister, a UNESCO World Heritage Site.
Relax in the middle of nature in the green courtyard of the youth hostel.
the activities of the youth hostel of Cadouin
This medieval village has many surprises in store for travelers: the Chapel of the Penitents, the ramparts, the Abadiol mill, a creperie well known to gourmets… The alleys are quiet and time flows along the Dordogne. A preserved place, out of time, almost a dream for history lovers. Not far from our youth hostel, other architectural and cultural beauties await you such as the castle of Biron, the Bastide of Monpazier, the caves of Maxange and the castles of the Dordogne. But the Dordogne valley is not only an exceptional heritage, it's also an idyllic setting for those who wish to recharge their batteries and go for long walks along the water.
Youth hostels near Cadouin